When moving into an assisted living facility, you might be curious about what kind of care you will receive. You want to make sure that you are being totally taken care of and one of the ways in which to do that is to ask for a respite care community that will be able to give you the level of care that you need. MorningStar Senior Living is one such facility that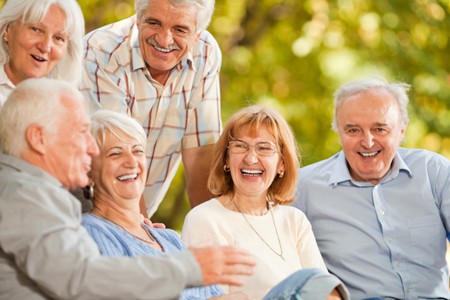 will be able to help you get your needs taken care of as soon as you need them taken care of and in the way you deserve to have them cared for. But how do know what level of care you will need? How do you ensure that you are getting the care that your loved one needs at the respite care community of your choice? That is why so many people pick MorningStar because they know their loved ones will be cared for.
According to their website, MorningStar Senior Living will help you determine what level of care you will need when staying with them. "As part of your MorningStar Move-in, our Wellness Director will assess your current health, and review you medical history to ascertain how we can best meet your needs. At that time, we will also learn your preferences, as well as normal routines, so as to develop a care plan customized to you, a plan that is regularly re-evaluated to meet your changing needs."
If you are curious also about what their age requirements are for living at MorningStar then you don't have to keep asking around. All you have to do is check out their website and they give you an in depth answer to that very question. "In our Assisted Living and Memory Care suites, you must be at least 62 years old. Some exceptions made in the case of our Reflections (Memory Care) residents. In our Cottages, one member of the couple must be at least 55 years old and able to live independently."
If you are someone who needs 24 hour care then you are going to want to move to a CCRC facility that has 24 hour care options available to you. Isn't that the point of moving into a place like MorningStar Senior Living? So what are the options for 24 hour care at MorningStar? According to their website, "While MorningStar communities are not skilled nursing facilities, each does have a full-time nurse on staff who is on call 24/7."
Finally, a question everyone wants to know. Are couples allowed to move in together adn stay living together? The website says, "Of course! Couples can live together in their own suites, surrounded by their own treasured possessions. Alternatively, suites can be shared by friends who simply enjoy each other's company. We can even help find you a companion with whom to share a suite, an arrangement with many attending benefits, including cost effectiveness. See the Companion Living section of our "How We Care" page within this same drop-down menu."
So give MorningStar a call and start living happily ever after.