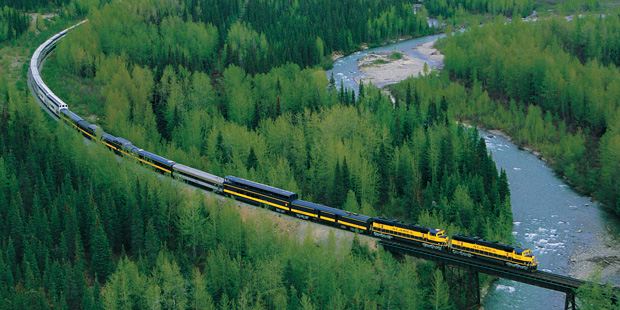 If you're one of the hundreds of thousands of Americans planning Alaskan vacations this year, no one can really blame you. Although it's tucked away on the edge of Canada and near the Arctic Circle, Alaska truly is one of the most beautiful places in the world. The gorgeous mountains, the rocky ocean shores, and the sparsely populated regions make it one of the most beautiful and mysterious places in the entire country. Every single year, large numbers of people travel to Alaska to fish, to embark on a journey into the wilderness, or just to get away from the business of the rest of the country. Of course, when you're planning a vacation to a state like Alaska there are a few things that you need to keep in mind. Here are three of them.
1. What are you going for? When you're planning a trip to Alaska, you need to think long and hard about what you're going for. Are you going to be camping out in the wilderness or hiking, or would you prefer to stay in one of their small cities? These are the kinds of things you need to be aware of, because Alaska isn't like other states in the country. Not only do they have far less infrastructure than say a Colorado, but they also have so much space and room that you need to be prepared for whatever you're going to do. If you're planning on going back-country hiking then you need all sorts of emergency supplies. It's not hard to get lost in a state like Alaska, and every year people disappear on the trails and aren't heard from for very long periods of time. The Alaska wilderness should be taken seriously, so make sure you know what you're doing out there and that you've taken the necessary precautions for whatever your plans are.
2. How are you going to travel? There are plenty of great ways to travel around Alaska, from hiking and biking to renting a car. Take your time when deciding and make sure you choose the option that's right for your particular vacation plans. If you haven't considered it yet, purchasing one of the many Alaskan train packages that are available is probably the best way to go. Not only are these packages affordable, but then you get to tour the state while someone else does the driving. Not a bad idea! If you're interested in buying train tickets, start with Alaska Railroad.
3. What time of year do you want to go? You likely already realize this, but Alaska is far, far north. This means that the summer days are much longer than you've likely ever experienced, and the winter days are much shorter. Thus, make sure you choose a time of year that your'e comfortable with how much sunlight they're going to get. It can be a little strange at first, so if you're the kind of person who might become upset by 20 straight hours of night then don't visit during the winter.