Sports medicine is a dynamic field of healing that many people are very interested in. To injure yourself and then need or want to get back into exercise as soon as possible needs to have someone who is educated about the body behind this sort of decision. It can make a huge difference to know the body, how the muscles work, how healing happens in the body before you make concrete decisions about moving it or pushing it. Something you have probably experienced is that as you get older, you heal a little quickly be it a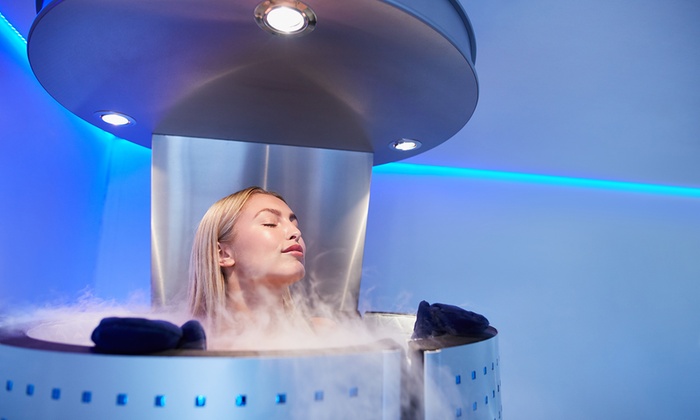 bruise or even a simple scratch. When it comes to muscle and nerve pain, however it can be even harder to find solutions that are going to work for healing in lasting ways if your body is unable to heal itself in the process. That is why so many people in the sports medicine world are turning o methods like cryotherapy. Cryotherapy is a treatment that is employed by a company (among others) based out of Houston, Texas called Kyrozen. They are super knowledgeable about sports medicine and they make sure to give their current or potential clients all the information they need to know about how to use cryotherapy to their advantage.
What exactly is cryotherapy? This next excerpt was pulled from Kryozen's website:
"How does Cryotherapy work? Cryotherapy works by causing an internal bodily reaction to extremely cold temperature. Skin receptors send messages to the brain to protect you core temperature. Blood vessels constrict and circulate to your organs. This enriches red blood cells with nutrients, oxygen, and enzymes.
"At the same time, harmful toxins are completely flushed from peripheral tissues. When the session ends and blood returns to the surface, your brain releases endorphins and antioxidants, leaving you feeling exhilarated as soon as you step out of the cryotherapy chamber. The enriched blood continues to circulate, giving you a full-body experience.
"How can cryotherapy treatment do all of this for me? You might be amazed how a 3-minute cryotherapy session can do all of this. Cryotherapy is a state-of-the-art treatment that relies on the latest innovations in health and wellness to help you get closer to the Fountain of Youth.
"Developed by the Japanese more than 30 years ago as a safe and reliable method for arthritis relief, the benefits of cryotherapy have expanded well beyond the Pacific. Cryotherapy has rapidly gained momentum in the United States as more and more research proves it to be a valuable and profound enhancement to anyone's life."
As you can see by their own testament, Kyrozen is a proud provider of cryotherapy and is extremely knowledgeable and experienced when it comes to their products and services that they provide. They also go above and beyond to keep you safe and comfortable during the process.
If you are interested in finding healing on this level so you can get back into the game, then try Kryozen. Come heal your sports injury as to experience relief and release.